Missionary Oblates of Mary Immaculate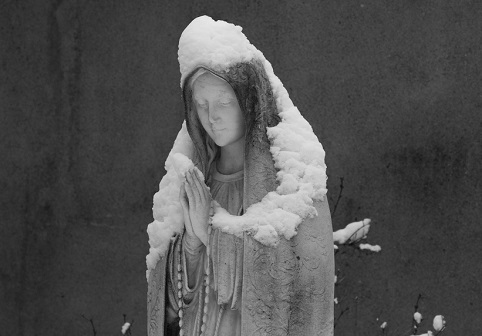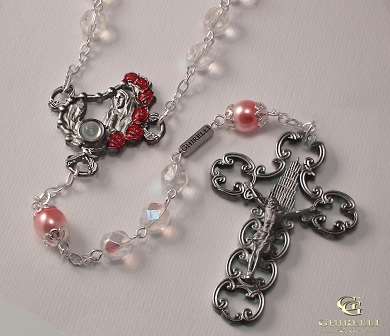 Project Description
The Missionary Oblates of Mary Immaculate were founded in France in 1816. The Oblates in Belleville, Illinois, our client, is a fundraising organization for the United States Province of the Missionary Oblates. It supports, both spiritually and financially, the ministry of the Missionary Oblates in the United States and in several countries around the world through direct mail, internet, advertising and related marketing initiatives.
It's been a great pleasure working with the Oblates to create a unique rosary for their Appeal efforts. Each of their defined Appeals has a special theme — whether it focuses on a special saint, a season, a holiday, or a sacrament. This particular rosary was created for their Lourdes-themed fundraising initiative.
Created exclusively for friends and benefactors of the Missionary Oblates, the "Light of Lourdes" rosary includes several symbolic elements related to Our Lady of Lourdes.
Project Details
Beads Hail Mary: in 6mm faceted crystal aurora-borealis bead; Our Father: pink pearl 6mm beads beautifully capped Crucifix An exclusive design: the famous candle holder located at the Sacred Grotto in Lourdes, France Centerpiece Front: an image of Our Lady appearing to Saint Bernadette; Back: the name Marie (Mary) appearing in Bernadette's handwriting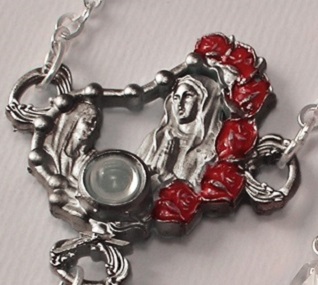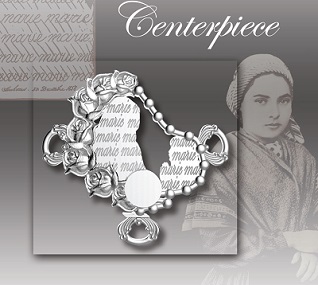 The Centerpiece of the Light of Lourdes rosary features a small reservoir containing actual water from the Shrine of Our Lady of Lourdes in France, surrounded by an image of Our Lady as she appeared miraculously to Saint Bernadette. In December of 1858, Bernadette wrote the name "Marie" ("Mary") repeatedly on a sheet of paper. This sign of Immaculate Love gives life to the back of the rosary's Centerpiece: a faithful reproduction of the handwriting of Bernadette.
"I came into the world as Light, so that everyone who believes in me might not remain in darkness." John 12:46
The famous candle holder located in the Massabielle cave at the Shrine of Our Lady of Lourdes is the heart of the Crucifix. The "Light Of Faith" is its message.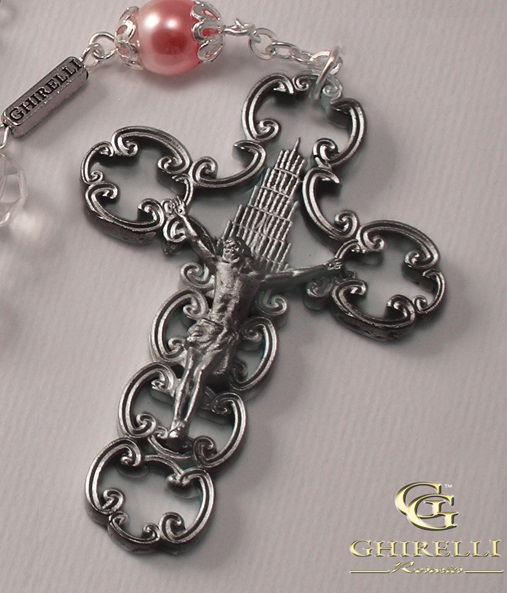 Like What You See?
Give us a call today and let's get started on your unique, beautiful custom rosary!
Contact Us