HOW IT WORKS
Your handcrafted custom rosary project:
the creative process + next steps
Welcome to Ghirelli's "Create An Official Branded Rosary" program. We will design and manufacture your handcrafted rosaries, free of charge*, using the architectural, aesthetic, artistic and/or historical attributes related of your Catholic destination or mission.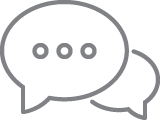 STEP 1:
Contact us via email or fill out our form, and we'll set up a phone meeting to discuss your rosary's design, your overall goals and your retail price point.

STEP 2:
We'll design your rosary and create a physical sample – Crucifix, Centerpiece, Beads – based on our Questionnaire, conversations and provided images.

STEP 3:
Next, you'll review the actual physical sample we create for you — based on the approved designs — and if it's to your liking, we'll ask for your blessing.

FINAL STEP:
Finally, you'll submit your order*, our production team in Italy will begin creating your rosaries, and about 90 days later, you'll receive your order!
* Once our sales and design teams receive all the necessary information, including all high resolution images, we will begin the design of your custom rosary. Initial designs will be available for review within two weeks of reception of materials. We encourage creative feedback and will provide up to three revisions to your design. Once the design is approved by you, we will produce a physical sample. Once the sample is reviewed and made to your satisfaction, we will proceed to manufacture your minimum quantity of 100 pieces (NOTE: we will produce 25% additional rosaries, which we will store in our Winnetka, IL warehouse. These rosaries are to be used and delivered to you in anticipation, and in the interim period, of any future re-orders. We provide this service to you so you can fulfill any rosary orders that are requested during the production process of your re-order. Your account will be charged accordingly once delivered. Re-orders require a minimum of 25 pieces. Please allow 8 to 12 weeks for production and delivery once a Purchase Order has been submitted by Customer. By accepting the custom rosaries in the order you, our valued customer, acknowledge that these products, based on original rosary designs by Ghirelli S.r.l are subject to copyright ownership by the Ghirelli S.r.l., to whom you have transferred all rights of manufacture. These custom rosary products are manufactured by Ghirelli S.r.l. in Italy exclusively for you, our customer. By accepting this purchase, you irrevocably agree not to commission to any third party (other than Ghirelli S.r.l.) to produce any of these original models, designs, styles or components referred to in this arrangement, either directly or indirectly, and not through any intermediary. We thank you for and appreciate your understanding on this matter.